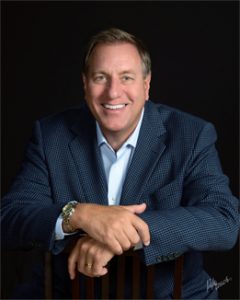 If you're looking for a relatable and transformative professional speaker, trainer and business coach, then you're in the right place! Gary Hernbroth enthusiastically commits his energies and expertise to his clients, creating tangible results for thousands of people in a diverse array of industries and organizations for over 25 years.
Gary's upcoming book "Twist the Familiar" is now in the hands of his publisher, ALIVE Book Publishing. Stay tuned for its exciting release slated for Q1 in 2024. There is more about it in the "Media" tab under "Publications."
Gary is an audience favorite because he puts a sense of fun, storytelling and action into his motivational approach. Since 1995, he has built his reputation on his ability to reinvigorate enthusiasm and develop stronger skillsets for people at all levels of organizations, both large and small.
Gary's business DNA is coaching and inspiring people. He helps organizations focus their efforts on taking great care of their people and their customers, generating revenue, and remaining competitive — especially in tough times. He likes to challenge his audiences and cut across the grain of status quo.
As a Certified Virtual Presenter, Gary's fully customized programs are available via in-person, virtual and hybrid deliveries.
What are your advantages to engaging Gary for your next event?
Gary's customers have the answer for you. They've tabbed him as their "strength and conditioning coach" to describe his impact on their organizations. They hire Gary because he invigorates people and helps them kick up their games. His "pull no punches" collaborative approach helps people find answers and untangle complicated situations. His re-booking rate is extremely high, as he is noted for putting the sweat equity into fully customizing his programs for every client. Their recommendations will tell you that.
His positive impact is felt by many, illustrated by the fact that he was recently selected by Connect Meetings/BizBash as one of the "Top 15 over 50 Professionals in the Meetings Industry."
A little bit about Gary's background: Sparked by the spirit of hospitality after 17 successful and colorful years in the luxury hotel business in sales and operations leadership with Westin, Fairmont and Park Lane Hotels, Gary founded Training for Winners in 1995. He quickly built his national speaking reputation as a straight-talking thought leader who has the ability to energize organizations across an array of industries.
For example, his A-list clients include associations, companies, hospitality/meetings firms, high-tech, public sector, clubs, universities, convention facilities and wineries, to name a few. Brands such as The PGA TOUR, Disney, Genentech and Marriott have called on Gary to help them find that extra gear. His dynamic executive coaching work was profiled in SELLING POWER magazine.
Helping to groom the next wave amid disruptive times
We all know the reality of our times. It's tough out there in many places. You've got to stay sharp, embrace new tools and be equipped to handle the constant waves of change brought about by Covid and economic pendulum swings. People are having to learn how to do their jobs in different ways. Managers have to learn how to lead and set examples like never before. Teams need to find their footing with new people and new rules of engagement in the marketplace — because the customers are changing, too. Through his "real-world" coaching, Gary helps you do that.
Gary helps to groom the next wave of professionals, too. As a graduate of The School of Hospitality Business at Michigan State University, he is currently serving as President of its Alumni Board of Directors. He loves to speak to classes on campus, sharing his experiences, insights and humor with the students. He actively mentors the up-and-coming professionals via mock interviews, resume reviews and making job connections for them upon graduation.
He is also a repeat speaker for the college students representing their respective school chapters of the Club Management Association of America at its annual World Conference. He presents tools and road maps for getting their dream job in the club industry, and then taking the steps to make an impact and develop their leadership skills once on board. Gary also serves on the "Leadership in Disruptive Times Advisory Council" for California State East Bay.
Feel free to explore!
We invite you to explore our website for more specifics and examples of our work: Who, what, when, how and why not.
You'll be glad you did. So will your groups, teams and customers.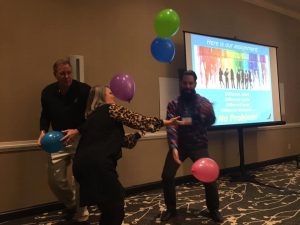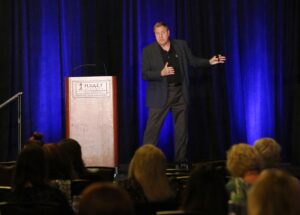 No Canned Approaches Here —
Gary's Recipe For Success Since 1995:
"Prepare. Deliver. Inspire. Repeat."

Truth: Canned training programs are easier to deliver! Many other speakers and training firms just roll out the same plug n' play messages and simply change the names of the groups. But Gary didn't read that memo, he threw it out immediately. He's never believed that one size fits all.
At Training for Winners, we prefer the more effective route of going one-on-one with our clients in advance of a presentation or program. Gary diligently tailors his assignments and zeroes in on his clients' desired results. He lifts the hood, so to speak, to find out what's underneath.
Asking questions — it's how we learn!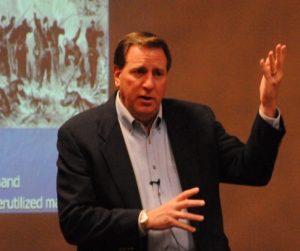 In a nutshell, the art of asking questions is essentially Gary's secret sauce in his recipe for success. He views himself as a true partner, an integral part of his clients' teams — never just an ordinary vendor. Gary's due diligence often includes interviewing team members, observing workflows and asking questions such as: Why is this being done? What challenges keep you up at night? What are the tools you need to further develop? Where do you want the audience/team to be at the end of the program?
Gary's clients go on record about his ability to translate his preparation into an entertaining program that hits the mark and makes a lasting impact on results. As an engaging storyteller backed by research and his depth of experiences, Gary delivers the goods.
Contact Training for Winners and put your audience or team members in the best position to achieve success.
Benefits your organization can realize by enlisting Gary and Training for Winners for your audience or team:
---
Increase
revenue via your team's sales performance through a comprehensive sales coaching approach, from prospecting to closing, for salespeople and sales team leaders
Build
stronger teamwork among your individuals and business units, utilizing Gary's unique "Alliance Partners" approach that helps tear the silos down
Enhance
your repeat business via customer service levels and consistency of delivery that will keep your customers yours instead of somebody else's
Improve
your team's morale through the heightened sense of accomplishment by working better together, helping to reduce costly turnover and the added benefits of improved internal and external customer satisfaction
Discover
innovation that will improve workplace performance and results, through new ways of tackling old problems that are holding your team members or your organization back from achieving greatness.
Seize
the power of your team's potential through Gary's "Sweet 16 Attributes of Winning Teams," uncovering the key areas that will improve results among your people, your products and your procedures
Develop
the supervisory and management skills of your leadership team through better communication, planning, coaching, accountability, timeliness and synergy
Excite
your audiences and move them to action, to take on new challenges, to innovate, to re-energize, and to re-focus.