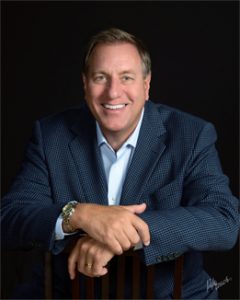 Gary Hernbroth is an engaging and impactful professional speaker, trainer, business coach and author. Various clients have nicknamed Gary their "strength & conditioning coach" based on the measurable results he has helped create for them.
Gary founded Training for Winners in 1995 after 18 years in the hospitality business in sales, marketing and operations management. Sparked by that spirit of hospitality, he has built his solid national reputation as a straight-talking presenter who helps organizations and teams of varied sizes and industries.
How so?
He challenges the status quo. He helps align teams to work better together. He tears down silos and shows how to keep them down. He instills his diverse audiences and clients with enthusiasm and confidence, helping them move into action with real-world tools, not pie-in-the-sky theories.
He builds the confidence in people to kick up their games, or, as he coined the phrase, to "Twist the Familiar."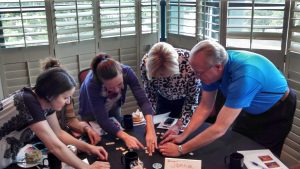 Gary is a graduate of The School of Hospitality Business at Michigan State University and also currently serves as a member of its Alumni Board of Directors. He was selected as one of The School's Outstanding Alumni of its first 75 years.
His executive coaching work was profiled in SELLING POWER magazine. He is a frequent author in both print and on-line media for sales and business topics, both within and outside the hospitality business.
No Canned Approaches Here —
Gary's Recipe For Success Since 1995:
"Prepare. Deliver. Inspire. Repeat."

Though they are easier to deliver, the recipe for canned approaches never appealed to Gary. He's never believed that one size fits all.
That's why he prefers the more effective route of going one-on-one with his clients in advance of a presentation or program, diligently preparing the customized scope and direction of the task at hand. He makes sure that he fully understands his clients' goals and desired results.
As a presenter, Gary feels it is extremely important to ask about the overall theme and the content of the rest of the program so that his component makes sense. He goes to work building his material so that it aligns with what his clients want to achieve.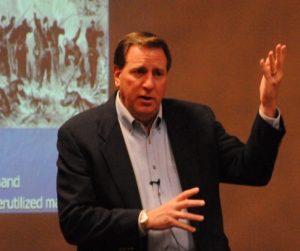 Gary's "secret sauce" in his recipe for success with his clients is that he views himself as an integral part of their team, never as just an outside vendor. In his due diligence, he interviews key players, finding out such things as: Which challenges at work keep them up at night, what tools they need or want to develop, and what do they hope to accomplish as a result of the program.
Gary's clients overwhelmingly compliment him on his ability to translate that preparation into an entertaining presentation. He makes his messaging memorable and inspiring through his use of engaging stories, solid research and his depth of experiences.
Contact Gary to have him apply his winning recipe to your group or team.
Benefits your organization can realize by enlisting Gary and Training for Winners for your audience or team:
---
Increase
revenue via your team's sales performance through a comprehensive sales coaching approach, from prospecting to closing, for salespeople and sales team leaders
Build
stronger teamwork among your individuals and business units, utilizing Gary's unique "Alliance Partners" approach that helps tear the silos down
Enhance
your repeat business via customer service levels and consistency of delivery that will keep your customers yours instead of somebody else's
Improve
your team's morale through the heightened sense of accomplishment by working better together, helping to reduce costly turnover and the added benefits of improved internal and external customer satisfaction
Discover
innovation that will improve workplace performance and results, through new ways of tackling old problems that are holding your team members or your organization back from achieving greatness.
Seize
the power of your team's potential through Gary's "Sweet 16 Attributes of Winning Teams," uncovering the key areas that will improve results among your people, your products and your procedures
Develop
the supervisory and management skills of your leadership team through better communication, planning, coaching, accountability, timeliness and synergy
Excite
your audiences and move them to action, to take on new challenges, to innovate, to re-energize, and to re-focus.