Training for Winners is proud to introduce our experienced and talented team of project associates.
Each professional brings a wealth of experience to clients who want an array
of business services on special projects of all sizes and scope. Just as
Gary customizes his training and coaching work, he also customizes client
projects on a larger scale and brings members of this impressive team into play,
depending on the project.
Training for Winners and its Project Associates Team can bring the following services to clients who are looking for all or some of the following areas of expertise. The beauty of working with us is our 'ala carte' approach — you can customize your project by selecting the elements you need. With us, you don't have to buy a pre-packaged consulting program. With your input, we will build an approach that makes sense for your needs and your areas of focus.
Project services available:
· Mystery shopping services
· Marketing
· Sales
· Business development
· Due diligence reports
· E-commerce
· Management
· Small business consulting
· Search engine marketing
· Branding and reputation management
· Development of marketing and business plans
Caitlyn Kuskowski
Lead Consultant & Owner
Caitlyn Renee LLC
Caitlyn parlayed her sales, service and event management experience with Marriott, Westin and Ritz Carlton hotel brands to create digital-forward approaches for her clients. She operates her own sales & marketing consulting business, sharing her knowledge of digital marketing, social media paid and organic advertising and event organization from start to finish.
Caitlyn's hospitality background gives her a unique niche with her digital marketing skills and passions to create the perfect synergy of intentional connection, experiences, & results for her customers.
Her areas of expertise include: leading and motivating teams, intentional brand development, organic social media advertising, automating customer relationship management systems and finding opportunities for companies that want to evolve their digital effectiveness.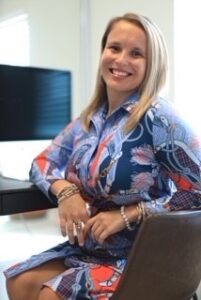 Nick Scriabine
Lead Consultant & Owner
Small Business MD
Nick has over 25 years in sales & marketing with extensive experience driving revenue growth across the health and wellness, tourism, and hospitality industries. He is an entrepreneur who helps small businesses start, achieve and sustain profitable success. Nick was a lecturer for 3 years in higher education in Australia, teaching classes in entrepreneurship, revenue management, marketing and hospitality.
Nick founded Small Business MD, which restores health to small businesses by listening to the client, diagnosing the ailment, and then applying expertise on how best to treat. Core competencies include marketing plans, business development and Search Engine Marketing.
Ann Lynch
Ann specializes in consistently meeting and exceeding revenue goals by optimizing people, processes and technology. Through collaboration and analysis, she successfully aligns stakeholders on strategies and tactics by providing a thoughtful blend of actionable education and individual accountability.
Throughout her 20 years in hospitality sales, marketing and operations Ann has created success in conceptualizing and implementing:
• Branding and brand positioning, optimizing competitive distinctiveness and creating brand value
• Revenue management and optimization strategies resulting in YOY topline revenue and RevPAR gains
• E–Commerce UX and UI increasing conversion and customer acquisition
• Business development and sales automation for group and leisure sales
• Data warehousing and business intelligence to increase market share, enhance social media and reputation management
• Optimization of asset value and ROI Budget development and deployment
• Marketing in all mediums — online, print and direct mail
Ann is focused on task force and consulting opportunities that will leverage her expertise and also bring a unique dynamic to the customized training and coaching offered by Training for Winners.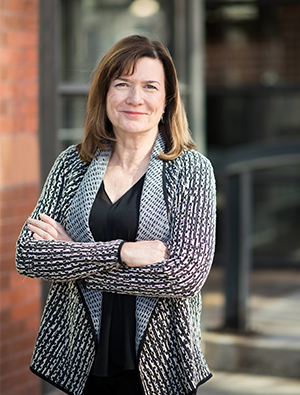 Steve Lowe
Founder
Lowe Associates
Steve's leadership experience in the hospitality industry in marketing and sales spans 30 years, where he built his reputation as a visionary, navigating his teams through countless up and down economic cycles . This critical experience and insight enables Steve to help businesses of many types develop plans, assign responsibilities and make the right moves to maximize their revenue potential.
Steve also is adept at multi-generational sales & marketing with a keen awareness of developing multi-generational appeal in the areas of selling, design and branding. He helps propel organizations by developing their ability to appeal to various customers' age segments and their corresponding buying habits.
Steve's professional experience includes:
Creative Entertainment and Event Development; Hotel Sales, Marketing and Catering Management; Sales organizational development & systems; Advertising and Promotions; Press Relations; Budgeting and Tracking Processes.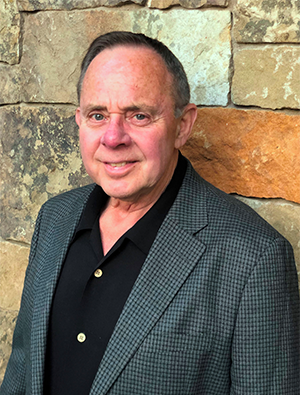 Richard A. Vaughan
President & CEO
Zorro Enterprises, LLC
Rick's background includes leadership roles with Marriott, Westin and Sheraton in the areas of food and beverage, convention services and sales/marketing. Rick held senior leadership positions with Visit Tucson, Simpleview Inc., and Destinations International, including leading teams to earn over 50 industry awards for excellence in sales, marketing, promotion, advertising and customer service.
Areas of expertise include: sales, marketing and promotion; strategic planning and operational analysis; business intelligence and research; database development; building brand equity; building relationship equity with members, partners and government entities.
Rick has also just authored his first book "The 100 Ton Challenge: Lessons learned from lifting 13 elephants and a Boeing 737 airliner with your mind, body and heart." This book will help teams and individuals overcome challenges and achieve what may be considered impossible with the right strategy, mindset, inspiration and heart. Available on Amazon books.

Gretchen Kihm-Stegall
Trifecta Marketing Resources, LLC
Gretchen brings over 25 years of experience in both corporate and association leadership positions with national organizations in the areas of B2B marketing, business development and partner relations. She is an expert in assessing and targeting growth strategies to drive business growth, using data to identify and profile an organization's most lucrative clientele, then executing tactics to attract and engage similar ideal customers..
Gretchen is skilled at devising marketing and promotional strategies, and leading membership and partner development programs that generate new and repeat business.
For example, the national business development strategy and lead generation process she initiated at American Golf Corporation delivered more than $27M in tracked group revenue over its first two years.
Gretchen's areas of expertise include: Marketing Communications Strategy, B2BMarketing Management, Brand Development & Strategy, Database Marketing, Digital & Online Marketing, Sponsorship Marketing, and Membership Recruitment & Retention.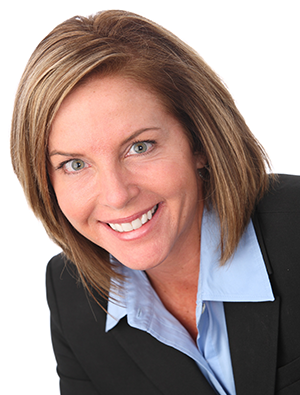 J. Bruce Lange
Bruce brings over 40 years of success in hospitality operations management to the table. With coast to coast experiences in urban, convention, suburban and destination resort properties, he began his career in food and beverage and later earned several GM and regional operations assignments. Most recently he led a large 1,000-room luxury resort with annual revenues of $150 million. Bruce has a passion for identifying value creation and facilitating change by ensuring that the right people are in the right positions that set them up for success.
Bruce is an honorary faculty member at Michigan State University and frequently visits the campus to speak to The School of Hospitality Business School students on the subjects of leadership and creating career value. He was recently acknowledged as a Hall of Fame alumnus and has earned many other industry awards. He is also a long-time member of the AHLA's respected Resort Committee.    
We're ready to go to work for you!
Let us know how we can help your organization soar, re-focus,
re-invigorate, or even re-invent itself.
Contact Us Here!